Gratitude is the fairest blossom which springs from the soul.
Henry Ward Beecher
In the past couple weeks I've had the pleasure of accepting several commendations. With so many incredible and prolific bloggers out there, I'm surprised and flattered when I'm awarded with these honors. I am most grateful.
The Super Comment Award/You Don't Say Award is given to bloggers who leave comments worth discussing on other blogger's posts. It may also be because those comments are great in quantity, great in substance, or just great in general.
An award that recognizes great commenters is a brilliant idea. And that's the idea behind this
You Don't Say Award
.
Pam's Perspective
and
Words of Wisdom from a Smart Mouth Broad
were both kind enough to send it my way. Getting awards is always an honor but an award that recognizes those bloggers who consistently comment is a high honor indeed. The You Don't Say Award "... is for beautiful people who practice blogging etiquette by visiting or visiting back, and leaving comments. Their observations are apt and helpful and it's a pleasure to have them comment on your posts..."
I'd like to pass this award on to Linda at
Wander To The Wayside
. Her comments are always thoughtful and giving.
From Missy at
Missy's Book Nooks The Heartfelt Award
came into my life: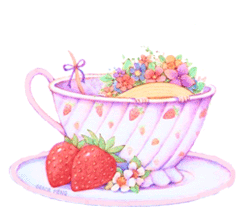 Do you reach for a cup of cocoa or tea when your relaxing, seeking comfort, sharing a plate of cookies with family and freinds? You know the feeling you get when you drink a yummy cup of cocoa, tea, or a hot toddy? That is what the Heartfelt Award is all about, feeling warm inside.
And also from
Missy
, The Proximidade Award
Being a recipient of this award affirms that this blog invests and believes in the Proximity – nearness in space, time and relationships.
I am honored and humbled by the attention of these fine bloggers. I thank them.